Waste Water Systems
September 18, 2014 - Author: don.ellis - Comments are closed
We are just finishing up a Waste Water Systems project that will ship to a
location near Salt Lake City, Nevada.
We are very appreciative of our customer in this industry.
It is a very challenging business, and the bar is set high for quality
and efficiency of production.
Palatine Welding meets and exceeds these challenges on these types of
Industrial Project as well as other industrial projects.
These are S304 Stainless Steel Tanks with mixing and agitating assemblies inside.
The Round Hopper Bottom Tank exterior is Insulated and Cladded.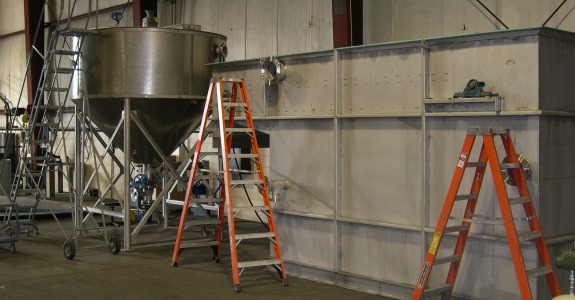 Categories: Uncategorized